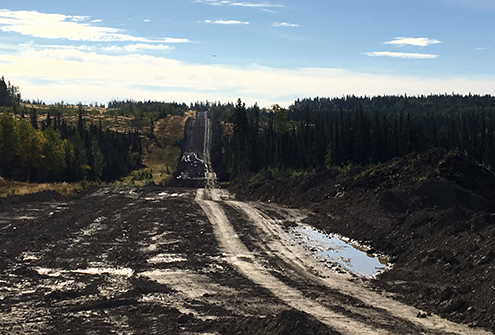 Yahey and Blueberry River First Nation v. British Columbia
In 2019-2020, Ratcliff lawyers Maegen Giltrow, Greg McDade QC, Lisa Glowacki and Jamie Arbeau brought to trial a landmark case seeking to prove an infringement of Treaty 8 rights through unchecked oil and gas development and forestry activity in Northeast BC. This is the first case seeking to prove a comprehensive infringement of Treaty 8.
In June 2021, the BC Supreme Court ruled that the cumulative encroachment of Blueberry territory by provincial development projects effectively barred members of the Nation from exercising their rights and amounted to a breach of Treaty 8. The judgment opens up a greater role for First Nations in designing protections and management systems for their lands, and ensures that further public development is consistent with Treaty promises.