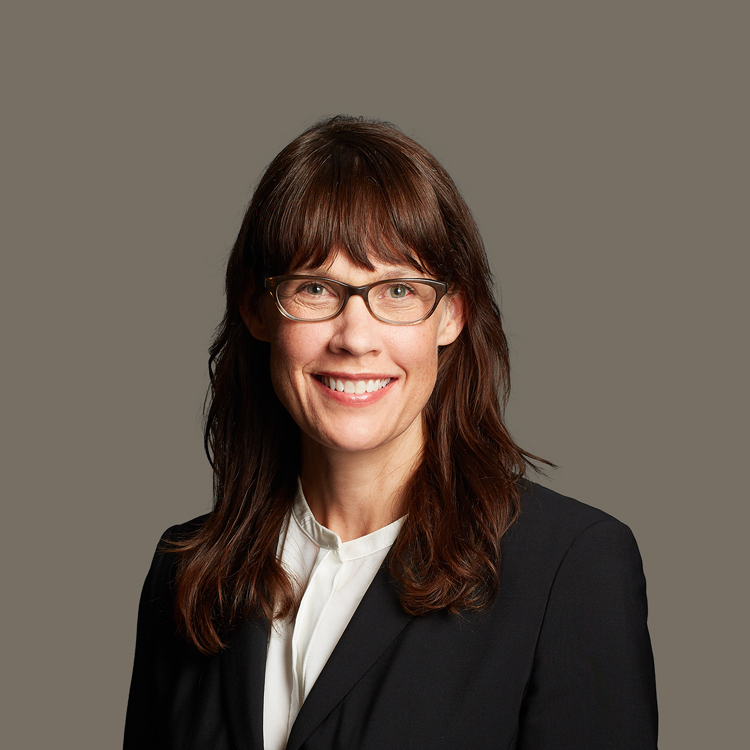 Lisa is a leading legal advisor with extensive experience acting in litigation matters on behalf of First Nation clients. With a focus on Aboriginal rights and title, she has led many landmark cases and significant developments which have advanced the rights of Indigenous peoples in British Columbia and beyond. Lisa also holds deep expertise in:
Environmental and natural resources law
Regulatory law
Constitutional law (Charter and jurisdictional)
First Nations consultation
Administrative law
Social justice and human rights
Self-governance, including elections
Employment law
Over her years of practice, Lisa has developed a particular knowledge of fisheries, including DFO management, conservation issues, and, most importantly, the significance of fisheries to many First Nations. Lisa was counsel for environmental organizations at the Cohen Commission of Inquiry into the Decline of Sockeye Salmon, and, has represented First Nations in numerous court actions and negotiations regarding fisheries (including the leading commercial Aboriginal fishing rights case of Ahousaht Indian Band et al. v. Canada, receiving a court injunction enjoining the Minister of Fisheries from opening a herring fishery contrary to aboriginal rights and conservation concerns, and, a successful challenge to federal food, social and ceremonial allocation policy in Squamish Nation v. Minister of Fisheries and Oceans).
Lisa frequently appears at all levels of court in British Columbia, as well as the Specific Claims Tribunal, the Federal Court, Federal Court of Appeal, and the Supreme Court of Canada.
Before joining Ratcliff, Lisa spent three years in Chiapas, Mexico working for a human rights organization assisting indigenous communities with land claims, indigenous rights and international law.
---
Notable Experience
Thomas and Saik'uz First Nation v Rio Tinto Alcan Inc., 2022 BCSC 15: The first case in Canada to establish that Aboriginal fishing rights are a sufficient proprietary interest to ground a tort action in private nuisance.
Yahey and Blueberry River First Nation v. British Columbia, 2021 BCSC 1287: The first case in Canada to prove the Crown breached its treaty promises to a First Nation (Treaty 8, in this case) through the cumulative impacts of permitting extensive industrial developments, such that the way of life protected by the treaty is infringed and the treaty rights can no longer meaningfully be exercised.
Ahousaht Indian Band and Nation v. Canada (Attorney General)

2021 BCCA 155: Canada's regulatory system was found to violate the constitutionally protected Aboriginal commercial fishing rights of five Nuu-chah-nulth Nations, rights which must be sustainable and viable in order for their full enjoyment. The first case in Canada to apply the famous R v. Sparrow justification test for the infringement of an Aboriginal right by the Crown to an any-species commercial right.
2018 BCSC 633: A restriction of the 2009 and 2013 judgments following a full Crown justification test, which resulted in the restriction of the Aboriginal right in question to local operations.
2013 BCCA 300: Confirmed the 2009 judgment on appeal.
2009 BCSC 1494: The original trial, in which a finding was made that Canada's regulatory regime violated Aboriginal commercial fishing rights

Chipesia v. Blueberry River First Nation, 2020 FCA 9: The First Nation's election code was upheld and a claim for judicial review of the decision by the Minister of Indian Affairs and Northern Development to remove the First Nation from the application of the Indian Act was denied.
Huu-ay-aht First Nations v. Canada 2020 SCTC 4: The First Nations were compensated for the historical incursion of logging roads and infrastructure onto their lands.
Squamish First Nation v. Canada (Fisheries and Oceans), 2019 FCA 216: On appeal from the Federal Court, it was held the sockeye salmon allocation made by the Regional Director of Fisheries and Oceans Canada to the Nation was not only inadequate but in violation of the Crown's duty of consultation.
Ahousaht First Nation v. Canada (Fisheries and Oceans), 2014 FC 197: An interlocutory injunction was imposed prohibiting Canada from approving a commercial roe herring fishery on the West Coast of Vancouver Island.
Canada (Attorney General) v. Bedford, 2013 SCC 72: Several provisions of the Criminal Code indirectly restricting the ability of prostitutes to implement certain safety measures were found to be inconsistent with the Charter and therefore void (represented the intervening Pivot Legal Society, Downtown Eastside Sex Workers United Against Violence Society, and PACE Society, supporting the applicants).
Canada (Attorney General) v. Downtown Eastside Sex Workers United Against Violence Society, 2012 SCC 45: The test for public interest standing to bring a constitutional challenge was re-examined to ensure an appropriate balance between maintaining the proper role of the courts and limiting excessive litigation, on the one hand, and access to justice, on the other (co-wrote the factum for the applicants and attended the hearing).
Cohen Commission (2012): A Commission of Inquiry that sought to identify the causes of, and solutions to, the decline in the Fraser River sockeye salmon population (represented environmental groups concerned about the effects of fish farms on wild salmon).
Lax Kw'alams Indian Band v. Canada (Attorney General), 2011 SCC 56: Claims to Aboriginal rights of a commercial nature were ultimately refused; however, the Court made extensive findings elucidating the modern test for the characterization of Aboriginal rights.
Morton v. British Columbia (Agriculture and Lands), 2009 BCSC 136: A challenge to provincial legislation purporting to regulate marine fishing around the coast of BC was upheld in part, the Court finding that portions of the legislation contravened the federal-provincial division of powers and should be read down.
R v. Kapp, 2008 SCC 41: Charges were upheld against commercial fishers who knowingly fished in a setting without licence as protest against a federal Aboriginal Fisheries Strategy permitting fishing only by Aboriginal fishers for a set timeframe (represented the intervening Cowichan Tribes, supporting the prosecution and the implementation of Economic Opportunity fishing).
News, Publications & Presentations
Presenter, "Free Mining on First Nations Land," Pacific Business & Law Institute – The Impact of UNDRIP on Resource Development Projects, April 2023
Quoted: "B.C. mineral tenure regime does not respect duty to consult, First Nations argue in challenge," The Lawyer's Daily, January 2023
Landmark decision opens door to private law remedies for First Nations: A case summary of Thomas and Saik'uz First Nation v Rio Tinto Alcan Inc.
"After landmark court victory, Treaty 8 Nations lay out vision for energy development in northeastern B.C.", CBC News, July 8, 2021
Awards & Accolades
Recognized in the 2023 and 2022 editions of The Best Lawyers in Canada™ as a leading lawyer in Aboriginal Law/Indigenous Practice.
Lisa is also recognized in Doyle's Guide Lexpert for leading expertise in Aboriginal, Indigenous and First Nations Law in British Columbia.
In The Community
Founding Member, University of Victoria Environmental Law Centre
Past Director, North Shore Neighbourhood House
Past Director, The Land Conservancy of British Columbia
Former Executive Committee Member, Crohn's and Colitis Foundation of Canada, Vancouver Chapter
President, North Vancouver Secondary School Drama Association
Education
LL.B, University of Victoria
MA, University of British Columbia
BA, University of British Columbia
*Law Corporation