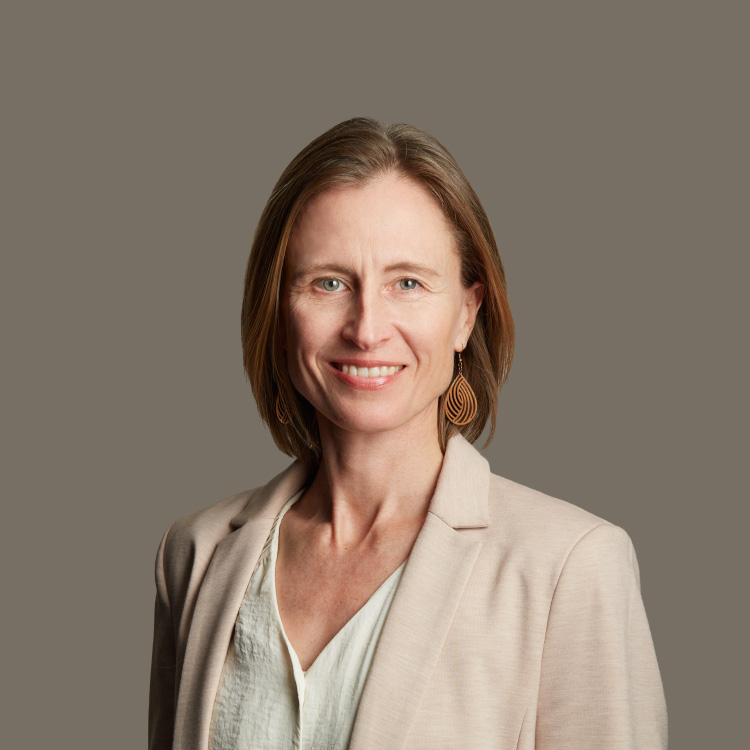 Kate is an experienced legal advisor to First Nations in British Columbia and Yukon with a focus on litigation, negotiation, and governance. Her collaborative approach has allowed Kate to engage closely with her Indigenous clients to advance claims and achieve their self-determined goals.
Kate also represents clients in:
Structuring and undertaking negotiations
Multi-party negotiations
Internal governance matters
Drafting and implementation of agreements
Developing laws and policies for First Nations related to lands, resources, and governance
Prior to joining Ratcliff, Kate clerked with the Nunavut Court of Justice. She has appeared before all levels of Court in British Columbia, as well as the Supreme Court of Canada, the Federal Court and the Specific Claims Tribunal.
---
Notable Experience
Dickson v. Vuntut Gwitchin First Nation, 2021 YKCA 3 – representing the Intervenor Teslin Tlingit Council in respect of the applicability of the Canadian Charter of Rights and Freedoms to self-governing Yukon First Nations;
Huu-ay-aht First Nations v. Canada, 2020 SCTC 4 – establishing Canada's breaches of fiduciary obligation and the historical damages in relation to logging roads on HFN's reserve lands and Canada's failure to obtain adequate compensation;
Teslin Tlingit Council v. Canada (AG), 2019 YKSC 3 – establishing that Canada has an obligation to negotiate a financial transfer agreement in accordance with TTC's Final Agreement and Self-Government Agreement, particularly in relation to TTC Citizenship;
Mikisew Cree First Nation v. Canada, 2018 SCC 40 – examining the Crown's consultation obligations in relation to the development of legislation. Greg McDade and Kate Blomfield represented interveners – a coalition of modern treaty First Nations from the Yukon and BC. Although the Court found that the law-making process does not trigger a legal duty to consult, provisions of treaties requiring pre-legislative consultation were expressly noted as an exception;
Huu-ay-aht First Nations v. Canada, 2016 SCTC 14; 2014 SCTC 7, the first Specific Claims Tribunal decision to award compensation and to address current compensation for historical losses. Canada's '80/20′ compensation policy was rejected as insufficient with compensation to the First Nation totaling over $15 million. Canada's judicial review to the Federal Court of Appeal was discontinued;
Champagne and Aishihik First Nations, Little Salmon/Carmacks First Nation and Teslin Tlingit Council v. AG Canada and Government of Yukon (YKSC)– a constitutional challenge to amendments to Yukon's development assessment legislation (resolved);
Tzeachten First Nation, Skowkale First Nation and Yakweakwioose First Nation et al. v. CLC et al. (BCSC), an aboriginal title and colonial reserve claim (settled);
Tsilhqot'in Nation v. BC, 2014 SCC 44, for the interveners CRCA and Council of Canadians in support of Tsilhqot'in title; and
Ahousaht First Nation v. Canada, 2013 BCCA 300 (leave to SCC denied), the first case in Canada to establish an aboriginal right to fish and sell a wide variety of fisheries resources.
News, Publications & Presentations
Co-Chair, Pacific Business and Law Institute – Specific Claims Forum, February 2023
Moderator, CBA Aboriginal Law Symposium (Indigenous Governance: Laws, Lands and Shared Decision-Making), June 2022
Presenter on Damages in Specific Claims and in Court, PBLI Conference, April 2019
Quoted – Specific Claims Tribunal decision stands for Huu-ay-aht First Nation as Canada discontinues review
Presenter on Critical Pre-litigation issues: Practical Guidance and Best Practices at Affinity Institute Conference on Aboriginal Title Litigation – February 2016
Interviewed by the Lawyers Weekly regarding Louie v. Louie 2015 BCCA 247
Presenter on Implementation of Commercial and Trade Rights at the CBA National Aboriginal Law Conference, Membertou, NS, June 2015
Presenter on Recent Decisions of the Specific Claims Tribunal, CBA Aboriginal Law Section Meeting, October 2014
Presenter on Provincial Laws and Aboriginal Title, at Affinity Institute Conference on The Significance and Implications of the Tsilhqot'in Decision, Vancouver, September 2014
Awards & Accolades
Commonwealth Scholarship, Queen's University, Belfast, 2009
In the Community
Articling Clinician Mentor, Access Pro Bono Everyone Legal Clinic
Education
B.A. (Hons), University of British Columbia, 1997
LL.B, University of Victoria, 2002
LL.M (Dist), Law & Governance, Queen's University Belfast, 2009
Clerk, Nunavut Court of Justice
Year Of Call
British Columbia, 2004
Yukon, 2014
*Law Corporation