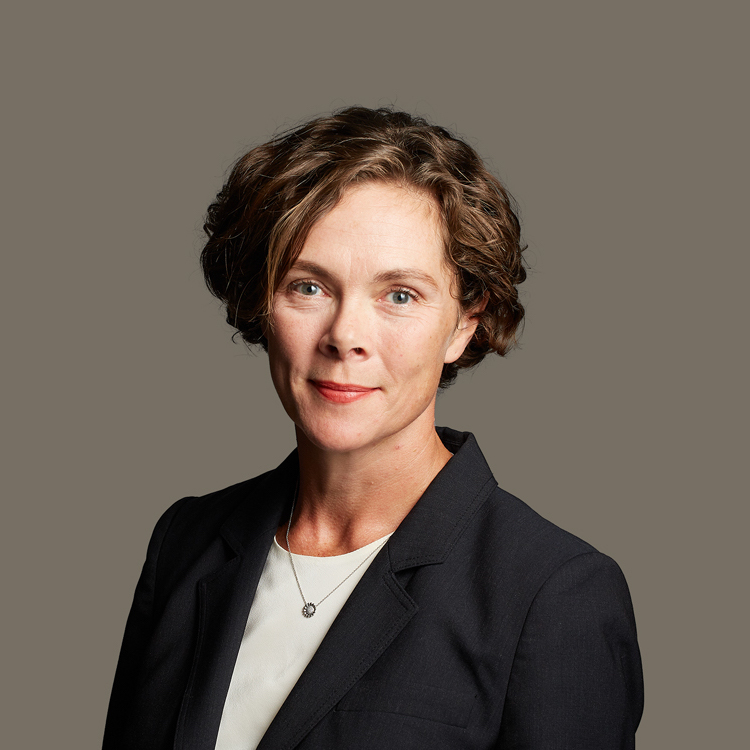 Direct Phone: 604-988-5201
Assistant: Chelsea Lightheart
Education
LLB, Dalhousie University, 2003
BA, Simon Fraser University, 1998
BIOGRAPHY
Maegen works in litigation, negotiation and law & policy development. She is committed to helping clients meet their goals through the best tools available—whether by court action, negotiation or maximizing the tools of self-governance. She is listed by Best Lawyers in Canada in Aboriginal law. Her experience includes:
Appearing as counsel and co-counsel before every level of court in Canada;
Counsel in the first case in British Columbia to allege breach of the Crown's constitutional and treaty obligations based upon the cumulative impacts of development;
Securing order under BC Supreme Court parens patriae jurisdiction to protect maternal/infant bond and breastfeeding for Indigenous mother and infant;
Member of independent panel to inquire, report and make recommendations to improve outcomes for Indigenous children and families;
Obtaining one of the highest fines in B.C. through environmental prosecution;
Establishing for the first time, legal privilege protecting the communication between a First Nation and its members regarding cultural practices;
Helping develop inaugural laws for self-governance under treaty, including the establishment of one of the first Indigenous dispute resolution tribunals in B.C.
Maegen came to Ratcliff LLP at the beginning of her career after clerking at the BC Court of Appeal for Justices Rowles and Southin, and spent several years working exclusively in all areas of Aboriginal litigation including commercial disputes, fiduciary duty claims, reserve based claims, tort claims, consultation and accommodation and Aboriginal rights and title claims. Her interest and experience in governance matters expanded as she has broadened her legal practice to advising and representing local governments, landowners and others in public law matters.
NOTABLE CASES
Cases Maegen has worked on include:
Huu-ay-aht First Nations and LS v. Director of Child and Family Services

L.S. v British Columbia (Director of Child, Family and Community Services), 2018 BCSC 255 BC Supreme Court relies on parens patriae jurisdiction to order Director of Child and Family Services to ensure access for Indigenous mother and infant to prevent harm to maternal/infant bond and ensure breastfeeding not interrupted.
Director v. L.D.S. and C.C.C., 2018 BCPC 61 Court orders return of infant to mother, finds the Director must view "least disruptive means" to ensuring child safety from the child's perspective and must be "active and diligent" in attempting to find alternatives before removing a child from her mother.

Blueberry River First Nations v. British Columbia, 2017 BCSC 899; 2015 BCSC 1302 (ongoing) First case in British Columbia to assert the Crown has breached its treaty promises (Treaty 8) based upon allowing extensive cumulative impacts of industrial (e.g. oil & gas, forestry) developments such that treaty rights can no longer meaningfully be exercised (set for trial, March 2018).
Peace Valley Landowner Association v. British Columbia (Environment), 2016 BCCA 377; 2015 FC 1027; 2015 BCSC 1129 challenging the environmental approvals for the Site C dam, including the failure to refer the Site C project to the BC Utilities Commission.
BC Utilities Commission Site C Inquiry, 2017 legal counsel Peace Valley Landowners Association and Peace Valley Environment Association.
R v. Morshedian, 2017 BCSC 408, 2016 BCPC 37; 2015 BCPC 368 largest fine to date for environmental offences prosecuted under local government bylaws for illegal soil deposits causing landslide.
National Energy Board: Transmountain Expansion Project Application 2015-2016, legal counsel for several municipalities including West Vancouver, North Vancouver, Langley, Abbotsford, and Fraser Valley Regional District.
Site C Joint Review Panel, 2014 legal counsel for City of Fort St. John.
Greater Vancouver (Regional District) v. Langley (Township), 2014 BCCA 511 & 512; 2014 BCSC 413 & 414 planning principles between regional district and municipality.
Deh Cho v. AG Canada (2011), supporting establishment of the Edezhie Protected Area, 25,000 sq.km in NWT.
Ahousaht First Nation v. Canada, BCSC Justification trial (judgement reserved), following 2013 BCCA 300 (leave to SCC denied), following the first case in Canada to establish an aboriginal right to fish and sell a wide variety of fisheries resources.
Huu-ay-aht First Nations v. Canada, 2016 SCTC 14; 2014 SCTC 7, prepared, researched and filed the first civil claim before Canada's Specific Claims Tribunal. Through the excellent work of the team at Ratcliff and Company, the claim went on to become the first Specific Claims Tribunal decision to award compensation and to address current compensation for historical losses. Compensation to the First Nation totaled over $15 million and Canada's judicial review to the Federal Court of Appeal was discontinued.
Chief Joe Hall v. Canada Lands Company Limited, 2011 BCSC 1031, prepared and filed aboriginal title and colonial reserve claim (settled).
Rio Tinto Alcan Inc. v. Carrier Sekani Tribal Council, 2010 SCC 43, Supreme court of Canada, consultation in respect of damming of the Nechako River.
Kwikwetlem First Nation v. British Columbia Utilities Commission, 2009 BCCA 68; 2008 BCCA 208, Interior to Lower Mainland Hydro transmission line;
Gitga'at Development Corp. v. Hill,2007 BCCA 158 recognition by BC Court of Appeal of Band Council rights to represent legal interests of the Band.
Esquimalt and Songhees Nations v. Canada and BC, (2006) Victoria Legislative Buildings site (settled).
Reece v. Canada, 2006 FC 688 Won dismissal of claim by Federal government of Cabinet Confidence over documents disclosed in litigation.
Huu-Ay-Aht First Nation et al. v. The Minister of Forests et al., 2005 BCSC 697Province's FRA policy declared invalid.
RECENT PUBLICATIONS
NEWS
B.C. First Nations' lawyers say Ottawa failed to consult on Trans Mountain expansion